Allergic to wheat gluten? Check out our Gluten-free guide.
.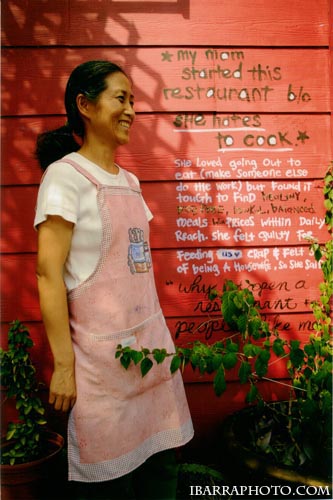 "My mom started this restaurant b/c she hates to cook. She loved going out to eat (make someone else do all the work) but found it tough to find healthy, msg free, low cal, balanced meals with prices within daily reach. She felt guilty for feeding us crap and felt sick of being a housewife, so she said, Why not open a restaurant for people like me?"
Koriente will continue offering delicious Asian inspired dishes that are healthy, affordable, and quick.
Our menu items keep your health in mind for you, so you don't have to- we don't fake at being healthy, we ARE. We don't add MSG to our dishes and minimized the oil/sugar/salt content. Our fresh veggies are cut daily in our kitchen, and we offer plenty of vegan friendly dishes.
There's free parking out back (enter on 6th and Sabine), so come eat with us.
Last updated: November, 2016